The Best Hand Cleaner Available for Mechanics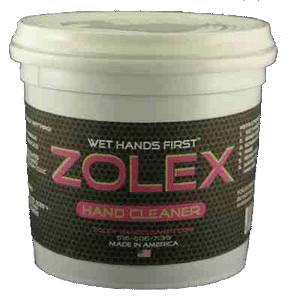 Here are just some of the reasons we feel that this is the best hand cleaner on the market today:
Concentrated. So a little bit goes a long way saving you money in the long run.
Heavy-Duty. Special formula of detergents and exfoliating particles tackle the tough jobs without ripping apart your skin.
Eco-Friendly. Our water-based formula contains no petroleum or harsh chemicals making it more environmentally friendly than the alternatives.
Plumbing Friendly. No pumice or heavy binding materials to clog pipes. Our water-based formula actually cleans your pipes as it floats down the drain.
Family Friendly. The absence of harsh or dangerous chemicals and noxious odors makes our heavy-duty perfect for in home use.
Skin Friendly. Our micro scrubbers are tough on grease, grime, ink and paint but easy on your skin so you can use it every day without worry.
Fresh Smell. Removes odors from your skin while leaving behind a hint of fresh scent.
Request a 
sample
 today and see the results for yourself.